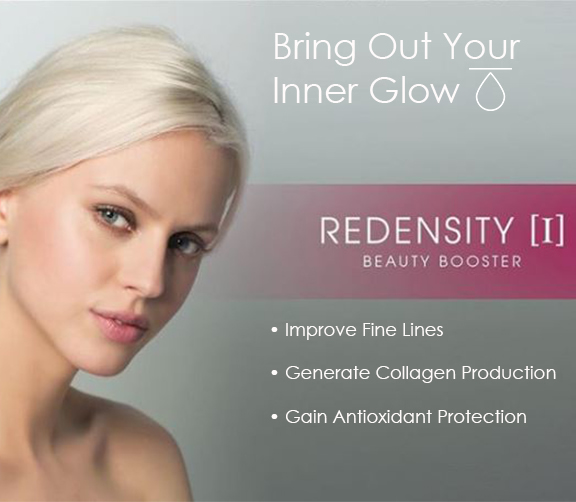 Mesotherapy – Beauty Booster Injection with Redensity [I]
Redensity [I] is a non-cross-linked HA which includes amino acids, antioxidants, minerals and vitamins to stimulate collagen production. Combined with the Beauty Booster Injection device (Vital Injector 2, FDA approval injection device), Redensity [I] blankets the clients' skin with essential nutrients to restore hydration and smooth fine lines for a fresh, youthful looking glow.
Precision and Reliability
The Beauty Booster Treatment Program with Vital Injector 2 provides a powerful combination of microneedling with the exclusive patented formula of Redensity [I] to provide precision and ease of use to the injector. The Beauty Booster Injection Vital Injector 2 gun is a device that allows the practitioner to place the Redensity [I] Beauty Booster reliably beneath the skin. It offers precise depth and accurate dosing for a quick and effective treatment with minimal pain and downtime for patients. The 9-point multi-needles and vacuum tip reduces pain for the patient while adding the benefits of microneedling.
Testimonial
"The cosmetic world has been revolutionized with Redensity [I], this hyaluronic acid potentiated with bioregenerators rejuvenates and replenishes the skin's nutrients lost with age." – Dr. Alejandro Rada Cassab, Colombia.
"The precise delivery of hyaluronic acid into the dermis provides a predictable method of improving crepiness and fine lines of facial skin. The benefit is long lasting with little downtime. " – Dr Ian Carlisle, Cabrini Medical Centre in Victoria.